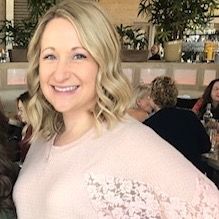 Tara C.
Stylist | Level 4
I absolutely love what I do, because I get to make people feel amazing about themselves! Seeing the huge smile on my guest's face after I finish their hair is the best feeling.
When I'm not working, I am spending quality time at home with my son. I'm a new mom so being able to work and still have enough days at home with him is a great balance. One day, I would love to go to Europe to spend a couple weeks there, just traveling to all the different countries and exploring.
What's special about Evolution is how we all help each other out. I can always ask another coworker for help if I'm in need and know that I can count on everyone!