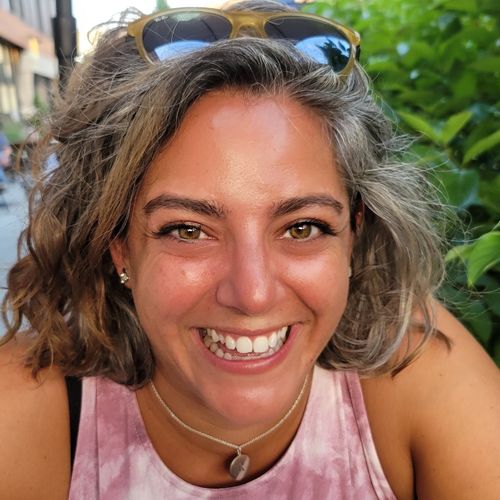 Becca Z.
Stylist | Level 4A
Hi!! I'm Becca and I've been with Evolution since 2013. It's crazy how fast time flies when you absolutely love what you do and who you work with. Evolution is the type of salon where there's a solid foundation of trust, friendship and teamwork between each stylist that I know is not always the case within the industry. We share the same goal to create a calm, enjoyable experience and work together to achieve it. I truly love creating a style specific to each guest; whether it be a new color, cut and especially a special occasion design, it's always the best to see that bright smile on your face at the end of a service!
My friends and family are the most important people in my life, and I find myself sharing a majority of my free time with them. If you're looking for me outside the salon, I'll most likely be in a dance class, on the beach, at a Broadway show or playing with my niece and nephew (they make my day a million times brighter!)
Hope to see you soon and create some gorgeous hair while getting to know you!