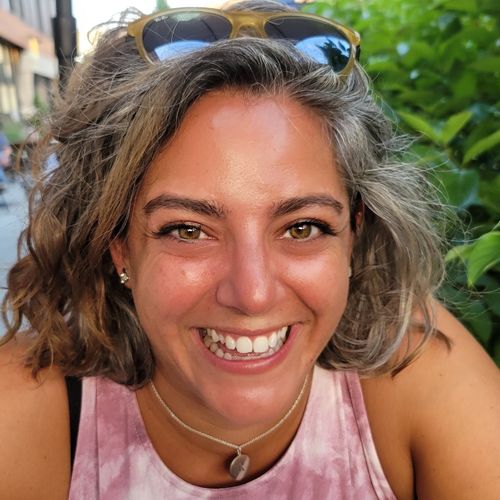 Becca Z.
Stylist | Level 4A
Styles and watching them transform is a feeling I can't explain. Working in Monmouth Beach couldn't be more perfect. There's a solid foundation of trust, friendship and teamwork between each stylist that I know is not always the case within the industry. We share the same goal to create a calm, enjoyable experience and work together to achieve it. I feel lucky to have created some lifelong friendships with my co-workers; taking our friendships well past salon life…multiple vacations, family events and even the opportunity to officiate a wedding!
My friends and family are the most important people in my life, and I find myself sharing a majority of my free time with them. If you're looking for me outside the salon, I'll most likely be in a dance class, on the beach, at a Broadway show or playing with my niece and nephew (they make my day a million times better). Otherwise, I'm saving up for my next vacation. Traveling the world and experiencing different cultures is high on my bucket list!
Hope to see you soon and create some gorgeous hair while getting to know you!