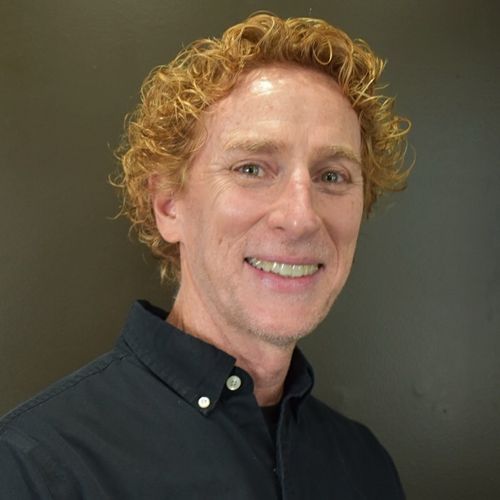 Dan K.
Stylist | Level 4AA
What I love about Evolution is that I get to be useful and effective with my guests and my co-workers. When I was interviewing for a position 15 years ago, Kenneth had a plan and no other salon did. The best part is he has followed through by creating a workplace where stylists and associates can grow.
Coming from a previous Human Resources position, I find all the things I loved about my former position being easily applied to the world of hair. Helping my guests and associates grow is the highlight of my career.
I love the idea of travel and have done a far amount so far. I can't wait to spend extended time in European countries like Portugal, Spain and Italy.
My guilty pleasure is watching the Psychic/Medium shows. I love that these people bring healing to people who are struggling and need closure.