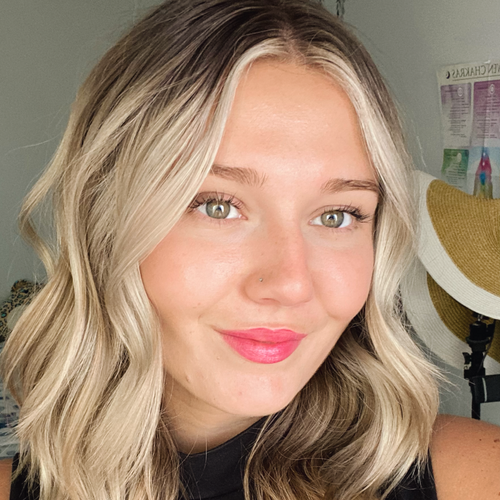 Jenna H.
Stylist | Level 2
Watching each guest get up from my chair with a huge smile on their face, feeling more confident about themselves. That's what I love most about this beautiful industry!
I'm grateful for many things, but mostly my family. On a day off, especially if it's nice outside, you can find me at Hartshorne in the Highlands with my dogs.
What do I love most about Evolution? Everyone is so welcoming. Such an inclusive, warm space!