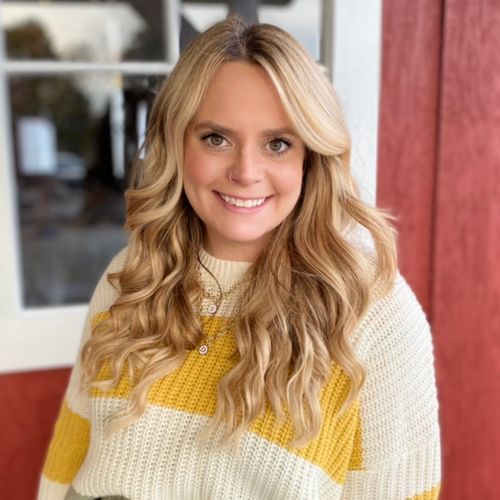 Sara D.
Stylist | Level 3
My favorite part of Evolution is having the ability to create freely within the business while also gaining education, business coaching and friendships out of the salon that will last a lifetime!
My dog, Benson, always makes my day better. The truest form of unconditional love! One day, I'd love the oppotunity to take one to two months off and travel all of Europe. I'd love to get to see my family's roots in Poland while also traveling to Italy, Germany, Greece and other areas!
Natural lived-in coloring and gray coverage are my favorite services to perform in the salon!